My Desk Setup
My work from home desk setup.
I am head over heels for my desk setup.
If I'm going to spend close to 8 hours a day in a space and I have the resources to put into making it nice, I'm going to make sure it's setup in a way that brings me energy.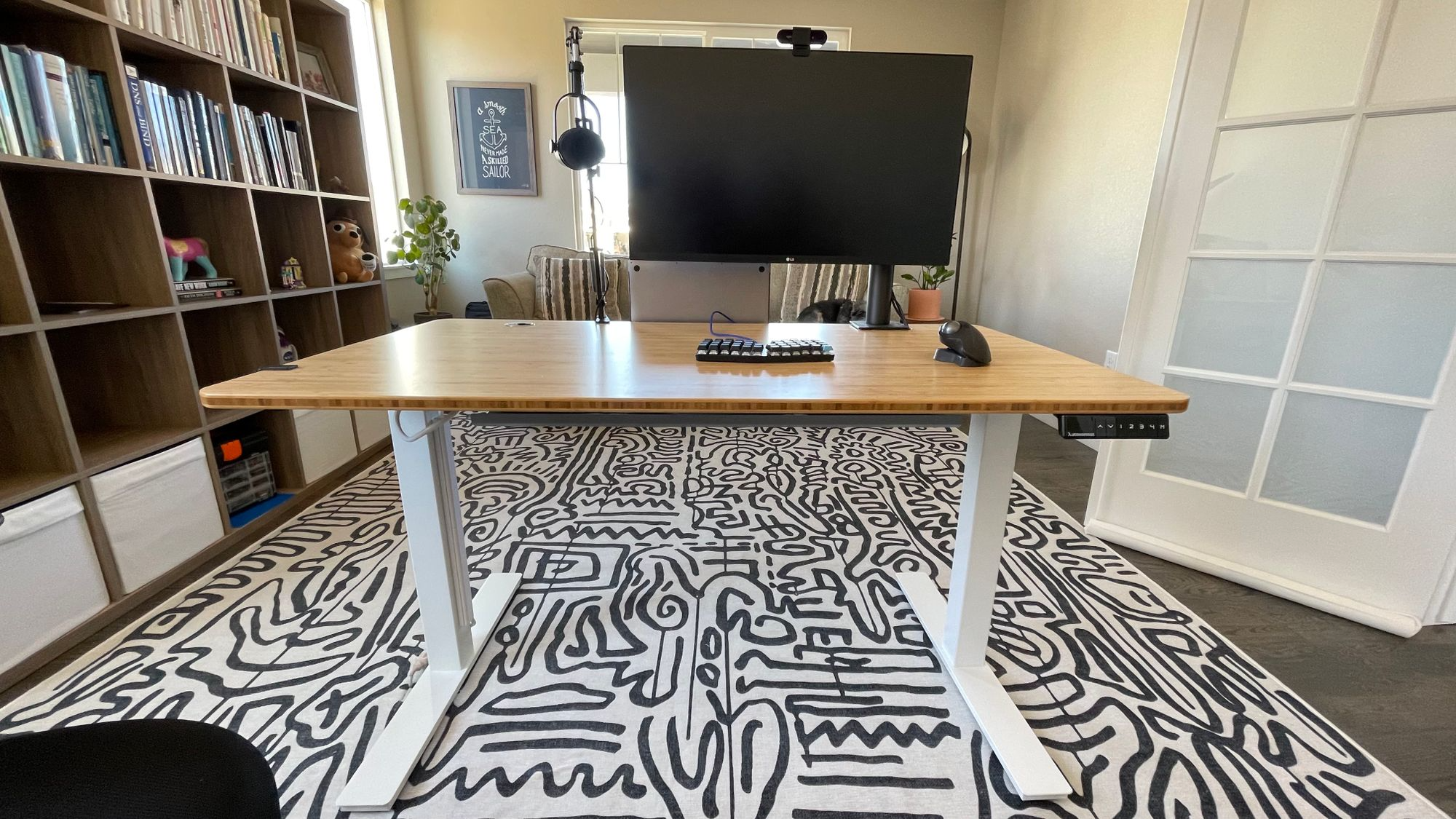 This is my second Autonomous AI desk.
bamboo surface
White frame
Dual motor
Dimensions: 53" x 29"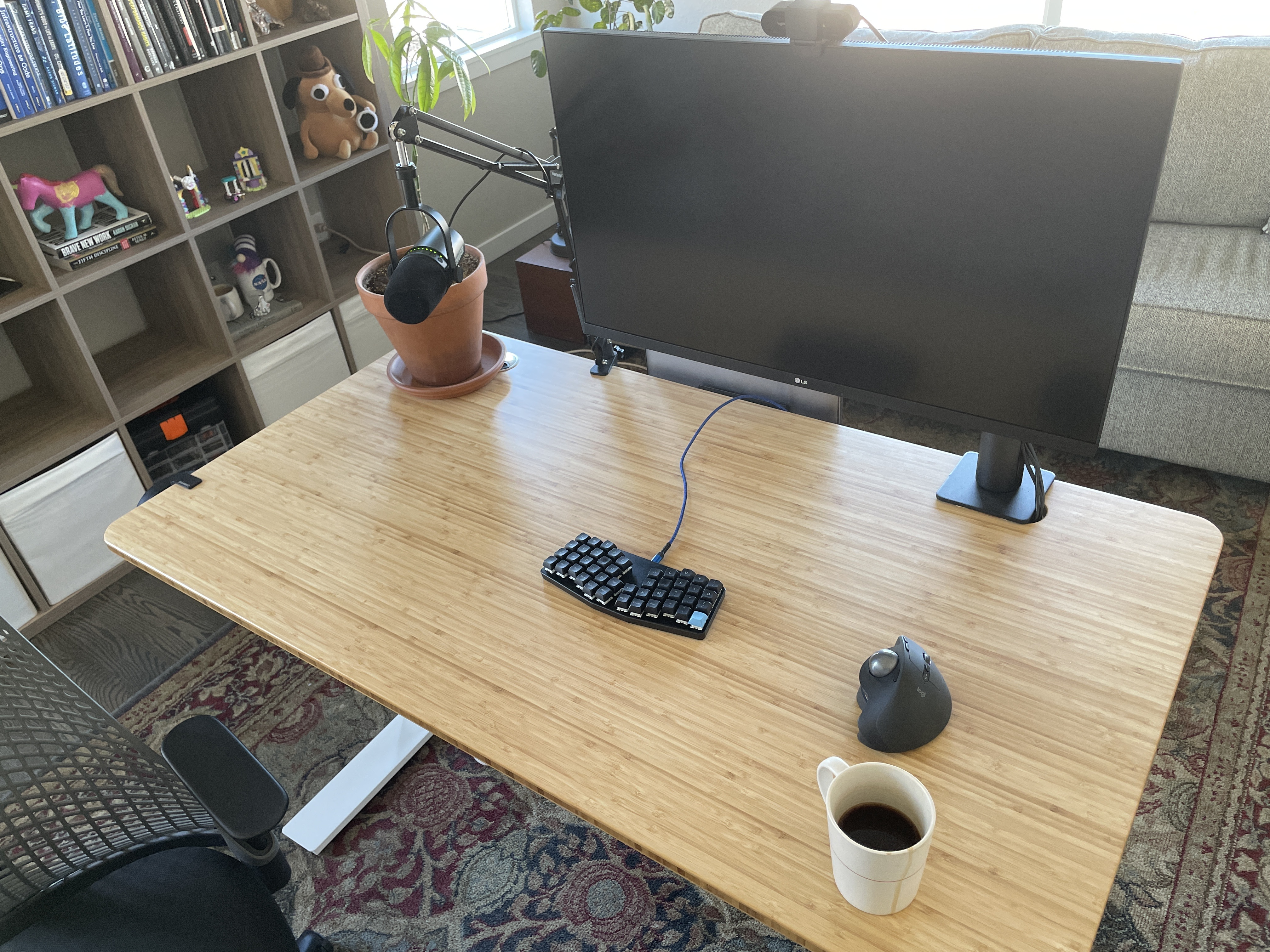 Accessories
I have a number of accessories attached to my desk that help me keep my home office tidy.
Laptop Dock
To keep my laptop out of the way, I use the SETUP COCKPIT Laptop Dock (direct link). It was easy to attach to my desk with some predrilled holes.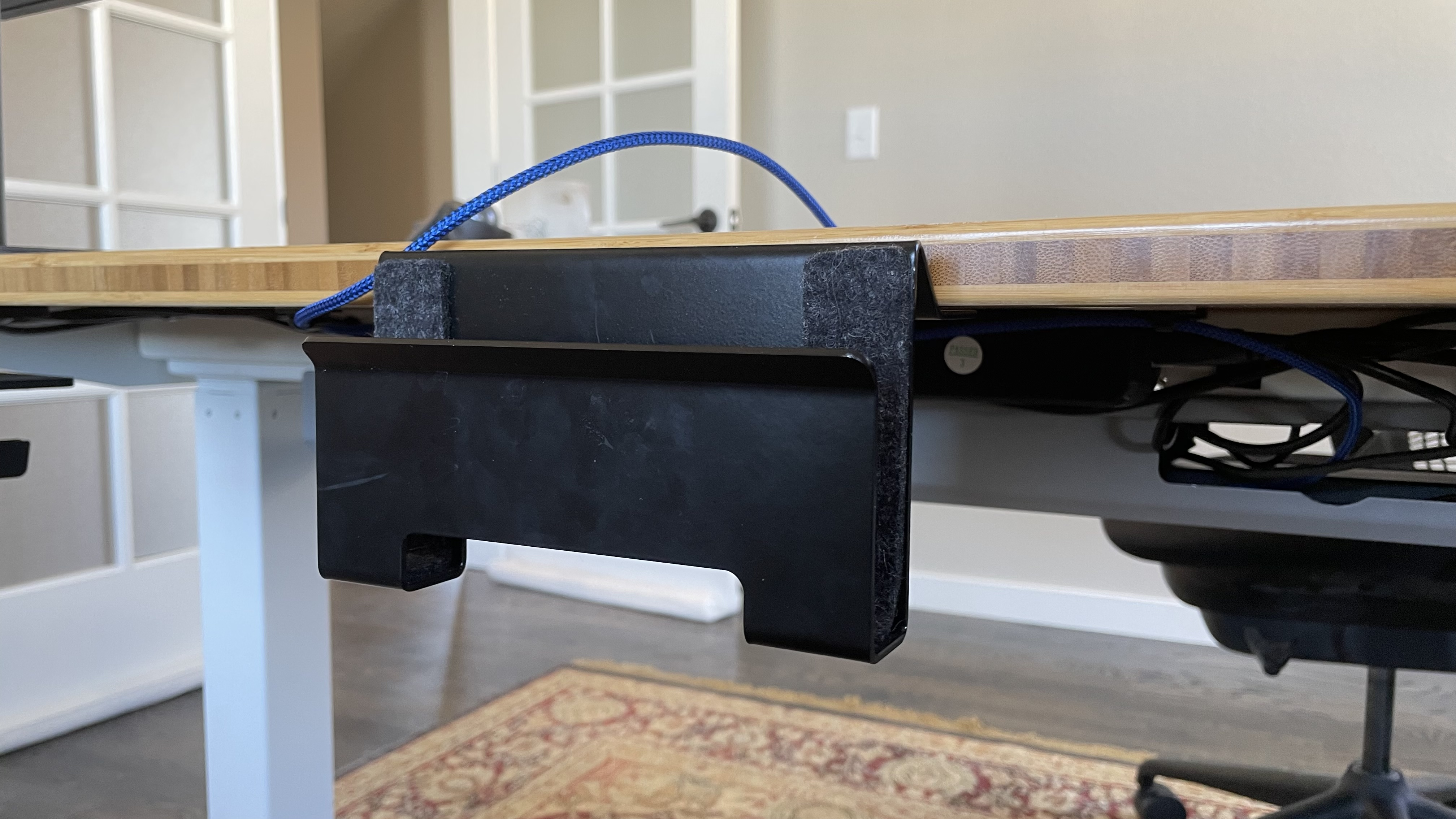 Power Supply/Surge Protector
Anker Power Strip Surge Protector with USB, 6 ft Extension Cord, Flat Plug, 332 Power Strip with 6 Outlets and 3 USB Ports (direct link)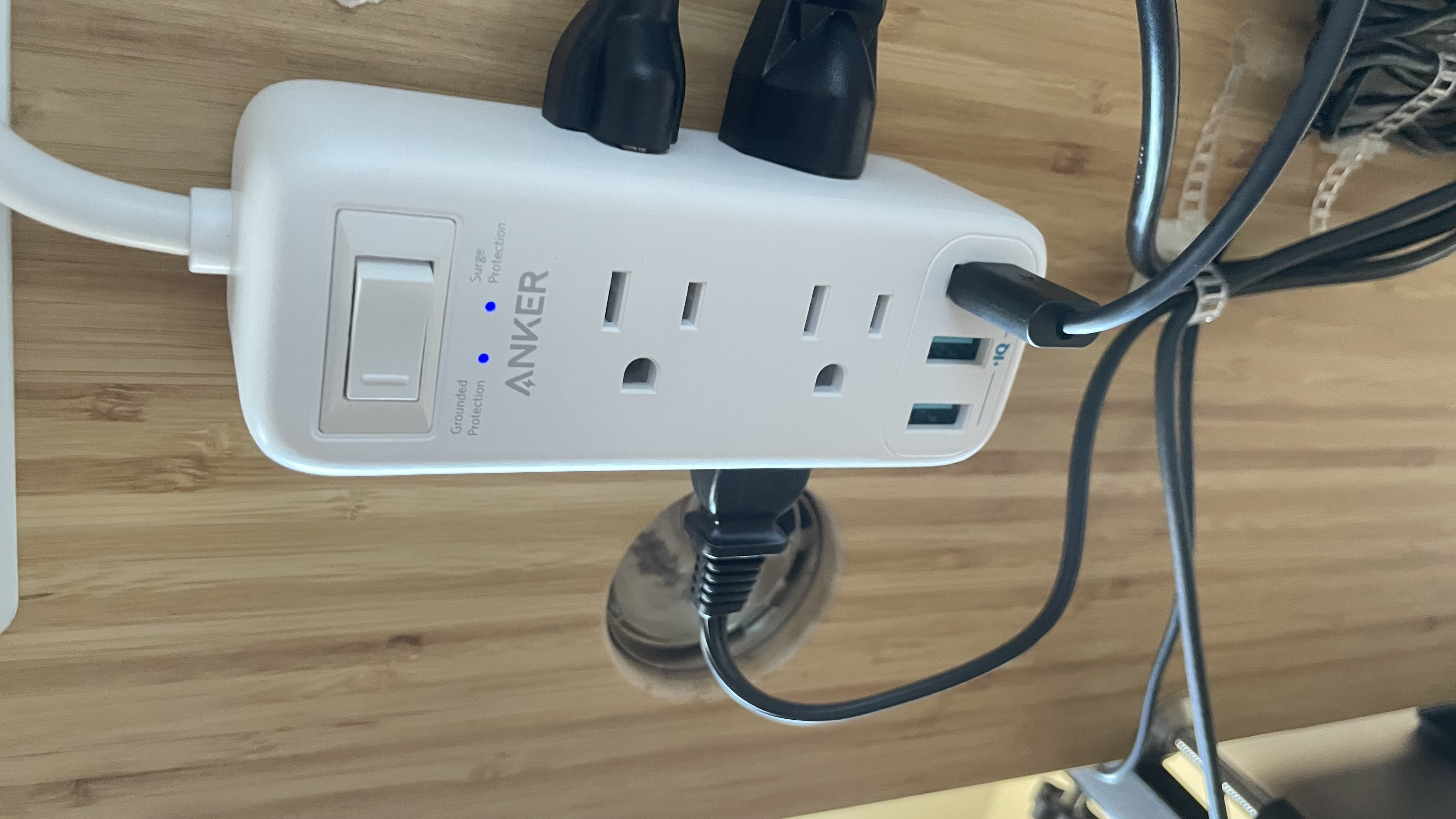 Anker Docking Station
I use the Anker 577 Thunderbolt Docking Station attached with a custom bracket mounted to the bottom of my desk. This allows me to attach all of my peripherals to my laptop and charge it with a single cable.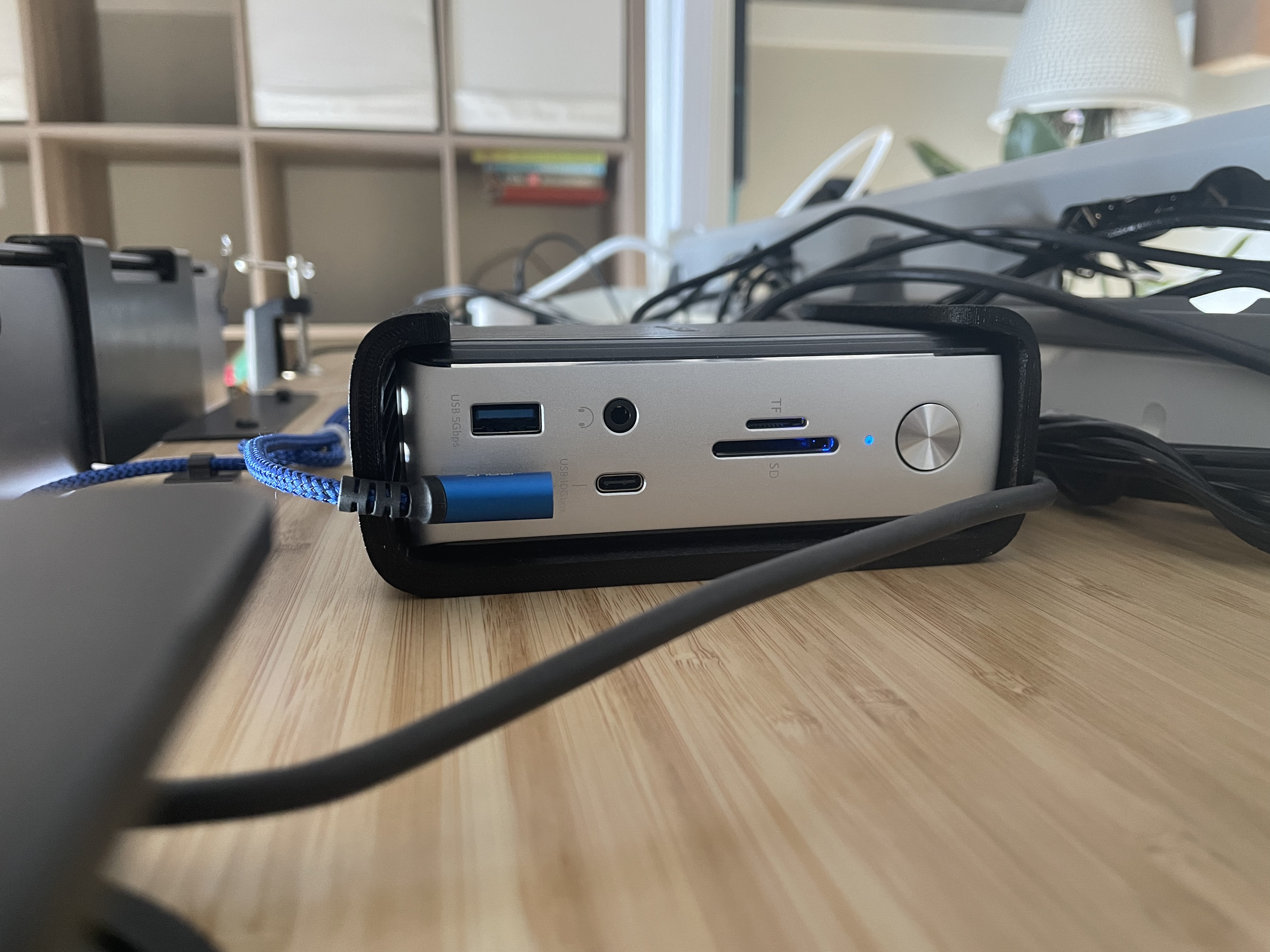 Cable Management
Cable Tray
Autonomous AI Cable Tray (direct link). There's still some work to do with my Anker Dock.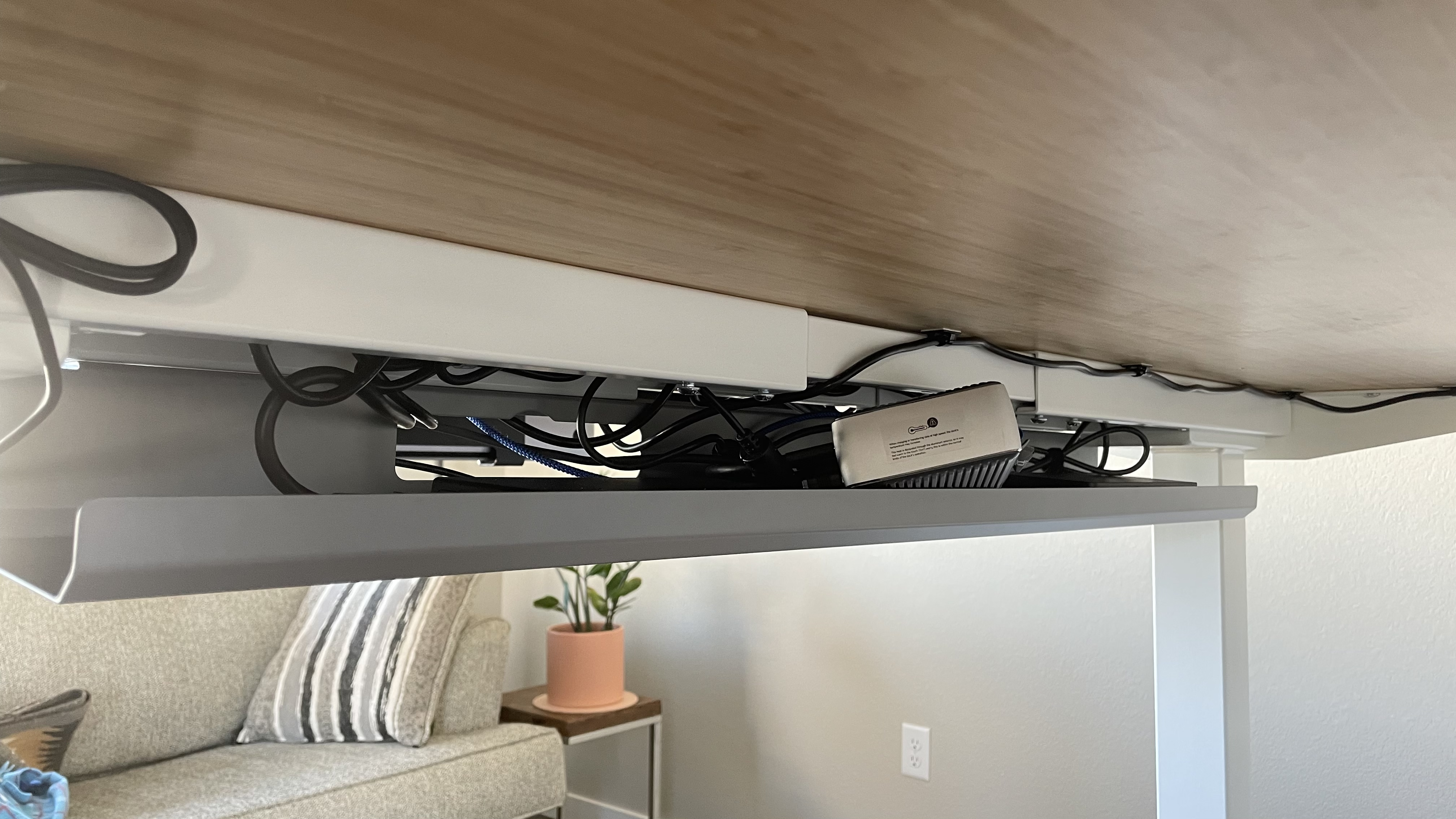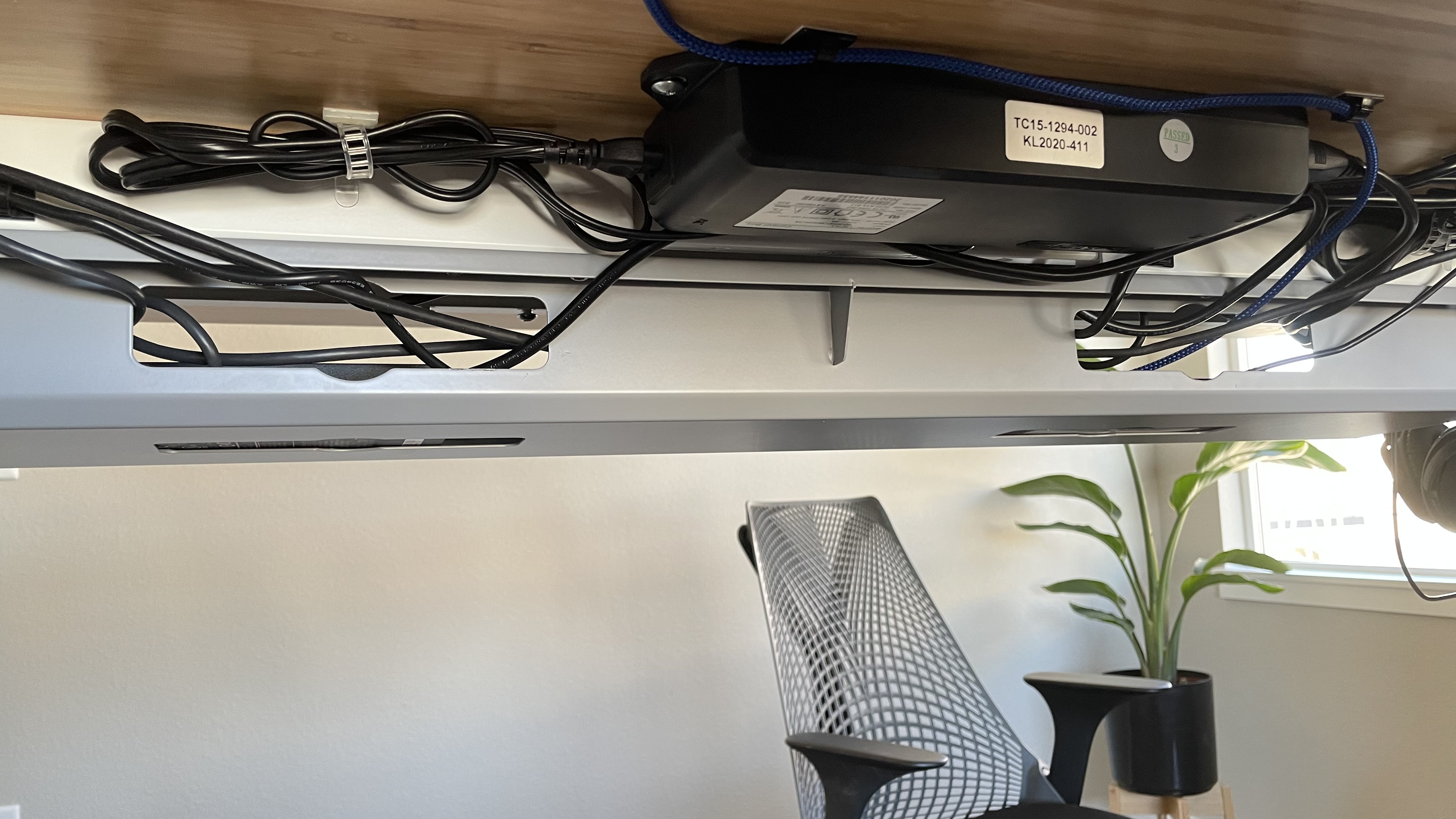 Adjustable Self-Adhesive Nylon Cable Tie mounts Cable Straps with Optional Screw Cord Clamps
These cord clamps are awesome for managing long cables and cords easily. (direct link)
Share on Twitter