Disable the built-in keyboard on my Mac so I can set my external keyboard ontop of it
How to disable the built-in Mac keyboard so you can set your external keyboard on top of it.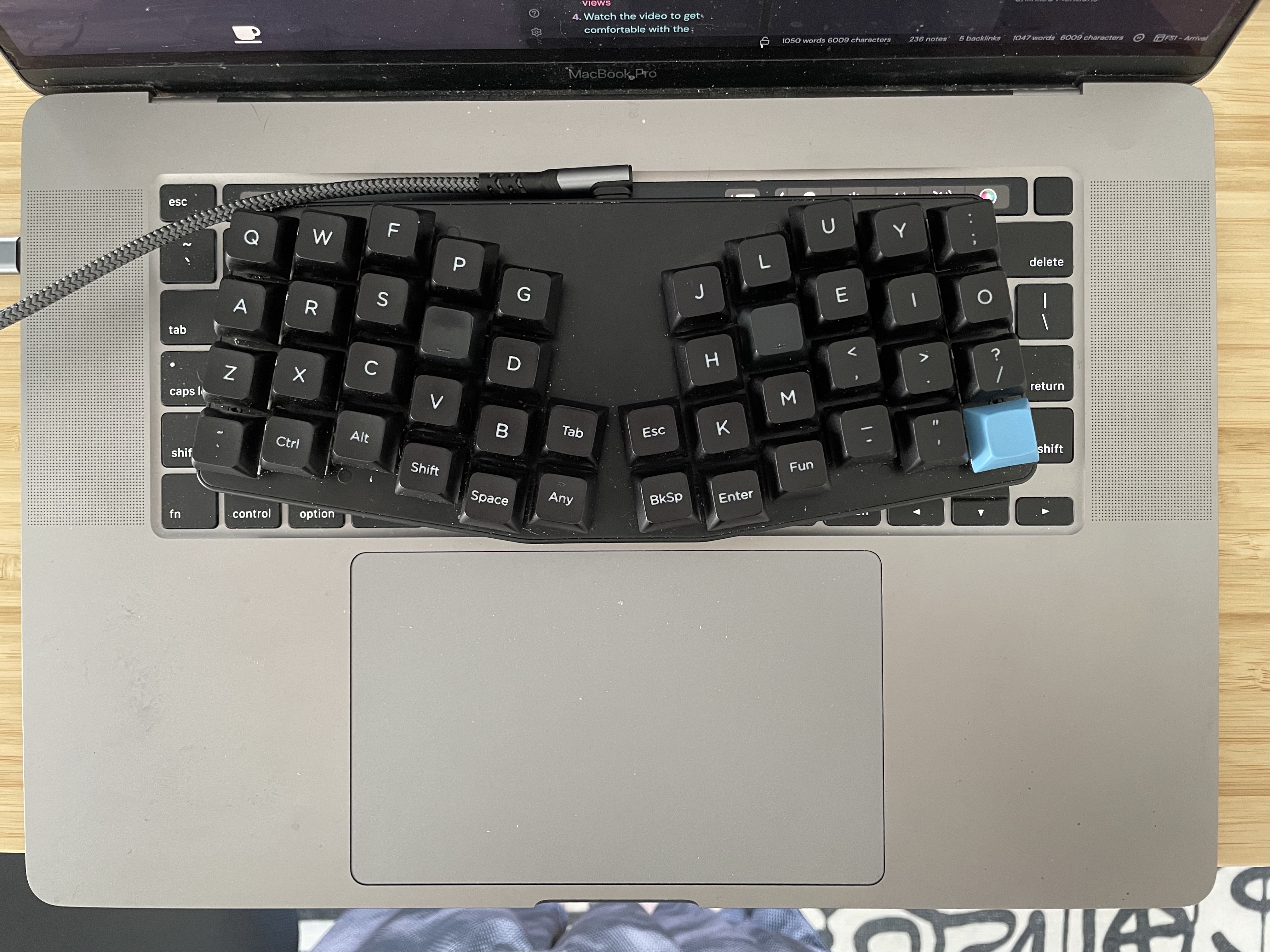 Karabiner Elements to disable my built-in Mac keyboard when I'm on the go so that I can set my KeyboardIO Atreus (Mechanical Keyboard) on top of it.
To do this (after installing Karabiner Elements):
Make sure your keyboard is plugged in (if physical connection) or enabled (if bluetooth)
open the Karabiner Elements settings and click Devices > Advanced.
Under Disable the built-in keyboard, select set the toggle to on, so that it is a darker gray.
Now, whenever your external keyboard is connected, your Mac's built-in keyboard will be disabled and it won't experience any keypresses from the built-in keyboard.
Share on Twitter