Start Week on Monday in Google Calendar and Apple Calendar
Share on Twitter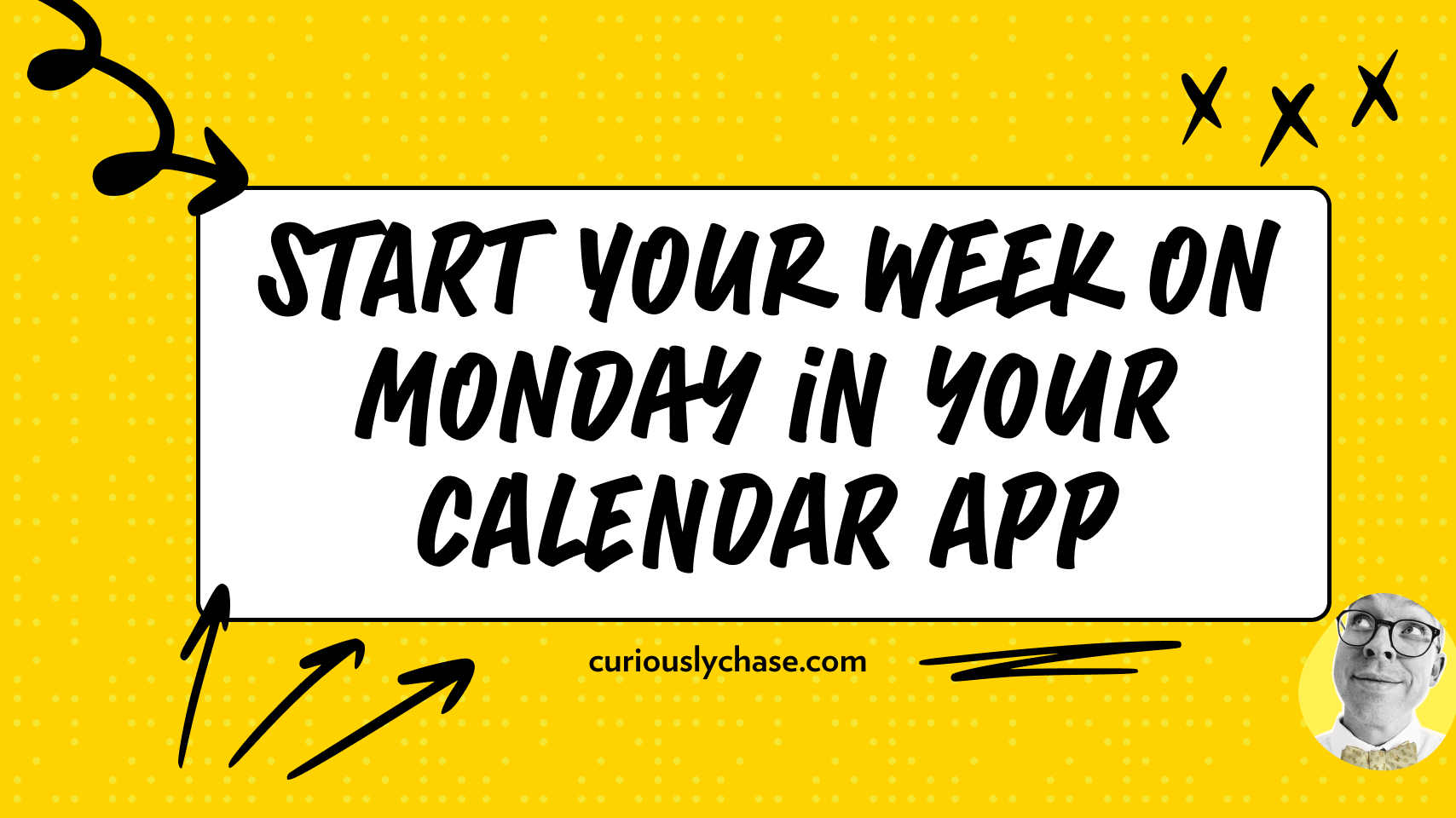 I consider Monday the start of my week, so I like to make sure my Calendars are setup properly.
If you want to start your week on Monday in your digital calendar app on a Mac, here are 4 apps you can do that in and how to update the start of week from Sunday to Monday.
Google Calendar (browser)
Open you Google Calendar in your browser
Click the Gear in the top bar
Click settings
Scroll to "View options"
In Start week on dropdown menu, change "Sunday" to "Monday"
Apple Calendar (Mac)
Open the Calendar app on your Mac
Click Calendar in the menu bar
Click Preferences
In General, find Start week on: and change it from "Sunday" to "Monday"
Spark Email Client (Mac)
Open the Spark client on your Mac
Click the Spark in the menu bar
Click Preferences
Click Calendar in the top menu bar of the preferences pane
Look for Start week on: and change the select box from Sunday to Monday
Close Preferences
Note: your calendar may not update correctly, so you can click Day in the top of the calendar and then click Week again and it should update
Cron Calendar (Mac)
Open the Cron client on your Mac
Click Cron in the menu bar
Click Settings
Under Calendar, you should be on the General section. Look for Start week on: and update Sunday to Monday
Share on Twitter